Here at Happy Hounds, we offer a 365/24/7 supervised, cage-free environment for your pup. In order to keep all of our Happy Hounders safe and comfortable, we have a 3-step enrollment process to evaluate your pups temperament and comfortability within our pack!
Happy Hounds is a place where you can feel comfortable leaving your dog to be cared for as if they were one of the family, from their home away from home. In our totally cage-free facility the dogs will be in supervised playgroups of various sizes and temperaments, to mingle with their pooch pals, and have a great time! Our priority is the welfare and happiness of all Happy Hounders. Our climate controlled facility offers multiple play rooms and also has an outdoor fenced yard.
Happy Hounds is complete with furry friends, toys, beds / cots for naps, pooch-pools in the summertime, and even TV! There's lots of hugs and rubs given too, and your favorite Fido will go home at the end of the day satisfied, loved, and exhausted!
---
AGE: All dogs must be at least 4 months of age or older.
SEX: All dogs 6 months and older must be spayed or neutered.
OWNERSHIP: Owner must have owned the dog a minimum of 30 days to ensure the dog is comfortable in their new surroundings.
HEALTH: All dogs must be in good health. Owners will certify their dog(s) are in good health and have not been ill with a communicable condition in the last 30 days.
BEHAVIOR: All dogs must be non-aggressive and not food or toy protective. Owners will certify their dogs have not harmed or show aggressive or threatening behavior towards any person or any other dog(s). Please remember: your pet will be spending time with other pets and the safety and health of all animals is our main concern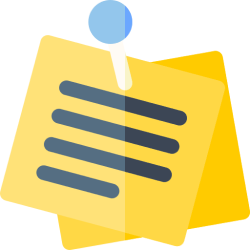 ---
Vaccination Requirements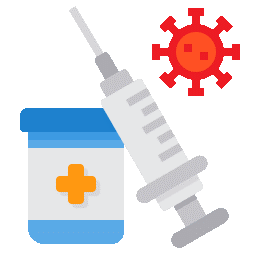 All dogs must have up-to-date vaccinations. Owners must submit written proof of the following:
Rabies
DHLPP (Distemper)
Bordetella (Kennel Cough)
Negative Fecal Float
---
Ready to begin the Enrollment Process?
---
Step 1 – Complete Online Enrollment Form
Please complete our questionnaire to the best of your ability. Once you submit the form, you will receive an email confirmation with your submission details.

Step 2 – Meet & Greet / Off Leash Facility Tour
Once your Enrollment Paperwork & Vaccinations are received and reviewed, we will reach out to you directly to schedule a Meet & Greet for you and your pup(s). During the 30 minute appointment, one of our Rufferee's will go over information about our Daycare and Cage Free Boarding services as well as learn a bit more about you and your pup(s). You and your pup(s) will be introduced to a fellow playmate or two and once they have had a chance to interact, and is a good fit, we will schedule your pup(s) Free Evaluation Daycare visit.

Step 3 – Free Evaluation Daycare Visit
Evaluation Day Drop-Off: 7:00 AM – 7:30 AM Evaluation Day Pick-Up: 2:00 PM – 5:00 PM
During your pup(s) evaluation day, our staff will monitor their behavior to ensure it is a positive, fun, and safe environment for both your pup(s) as well as other fellow playmates.
Typical reasons dogs fail are: • Aggressive Behavior • Excessive Anxiety • Excessive Mounting • Excessive Marking • Over-Stimulation • Reactive Toward Other Dogs / Staff • Food or Toy Protective • If we feel it's not a good fit.

Completing Enrollment – First Paid Day
In order to complete the enrollment process, your dog must attend one additional day of daycare.
Upon pick up, you may either pay for the single day of daycare or purchase one of our daycare pass options.
Note for Newly Enrolled Dogs
We ask that the first three visits are within the first two weeks of enrollment to allow your dog to become familiar with our facility, other dogs, and our staff. This will make the adjustment of coming to daycare much easier and less stressful on your dog.